Regular price
$100.00 SGD
Sale price
$95.00 SGD
Unit price
per
Sale
Sold out
print material: synthetic poster paper (tear proof)
with surface matte lamination on print
comes with black carrying bag
The Budget Series Pull Up banner stand is designed for the cost-conscious customers. It can be easily set up anywhere without much trouble. If you're looking for something compact and economical, this is the stand for you!
| NAME | USUAL | OFFER | W/ GST (8%) | WXH(CM) | WEIGHT |
| --- | --- | --- | --- | --- | --- |
| Budget60 | $100 | $95 | $102.60 | 60 x 160 | 2.1kg |
| Budget70 | $120 | $110 | $118.80 | 70 x 180 | 2.3kg |
| Budget80 | $140 | $120 | $129.60 | 80 x 200 | 2.25kg |
| Budget85 | $150 | $130 | $140.40 | 85 x 200 | 2.5kg |
| Budget100 | $180 | $160 | $172.80 | 100 x 200 | 2.7kg |
| Budget120 | $200 | $180 | $194.40 | 120 x 200 | 3.0kg |
* Prices quoted in Singapore dollars.
* Design services available, quote upon request.
* Prices are subject to GST.
Share
View full details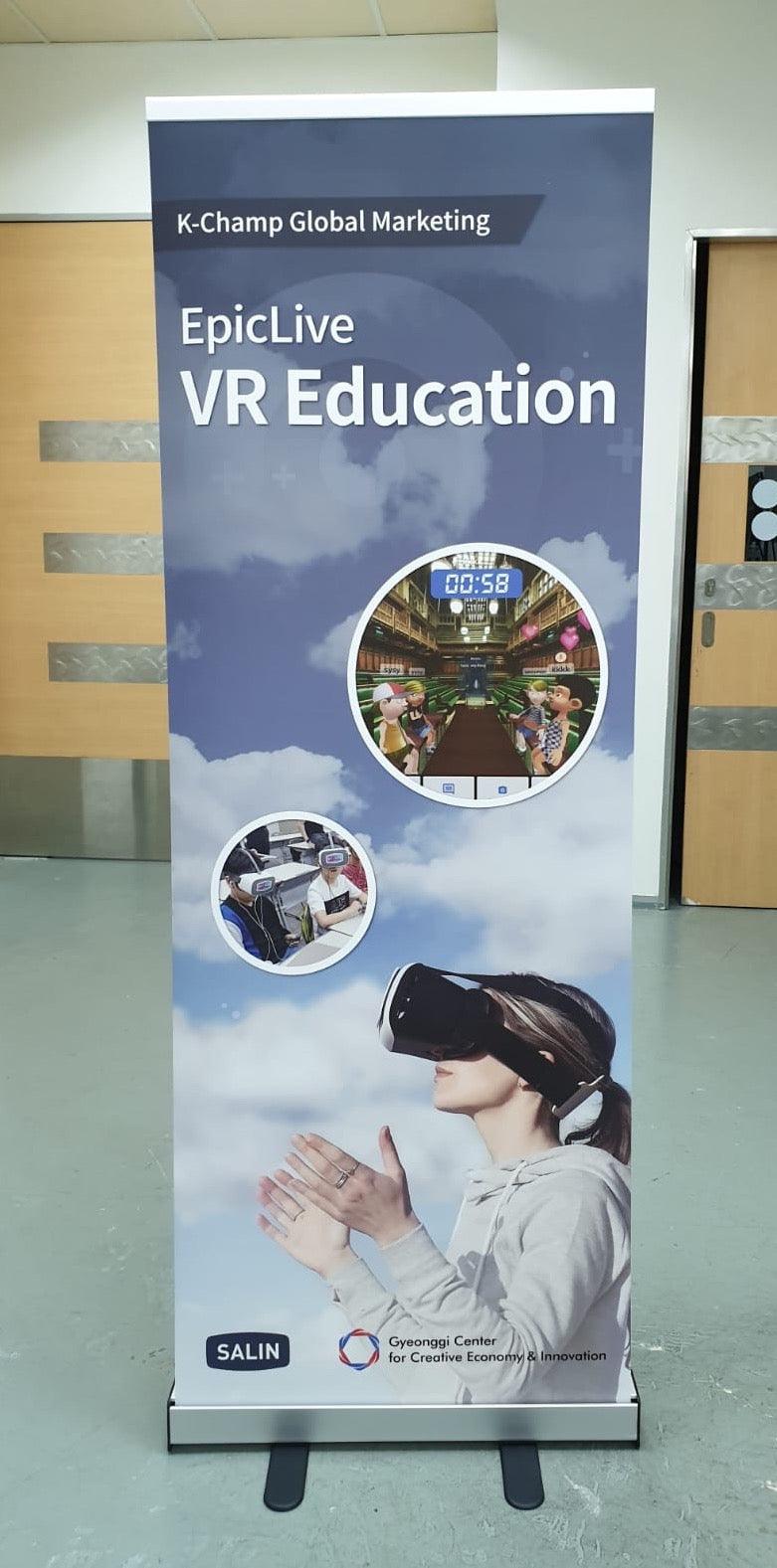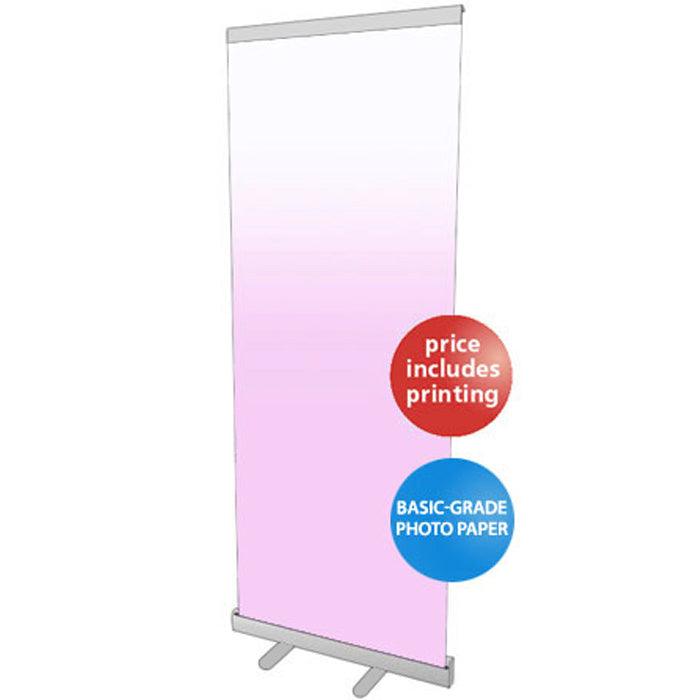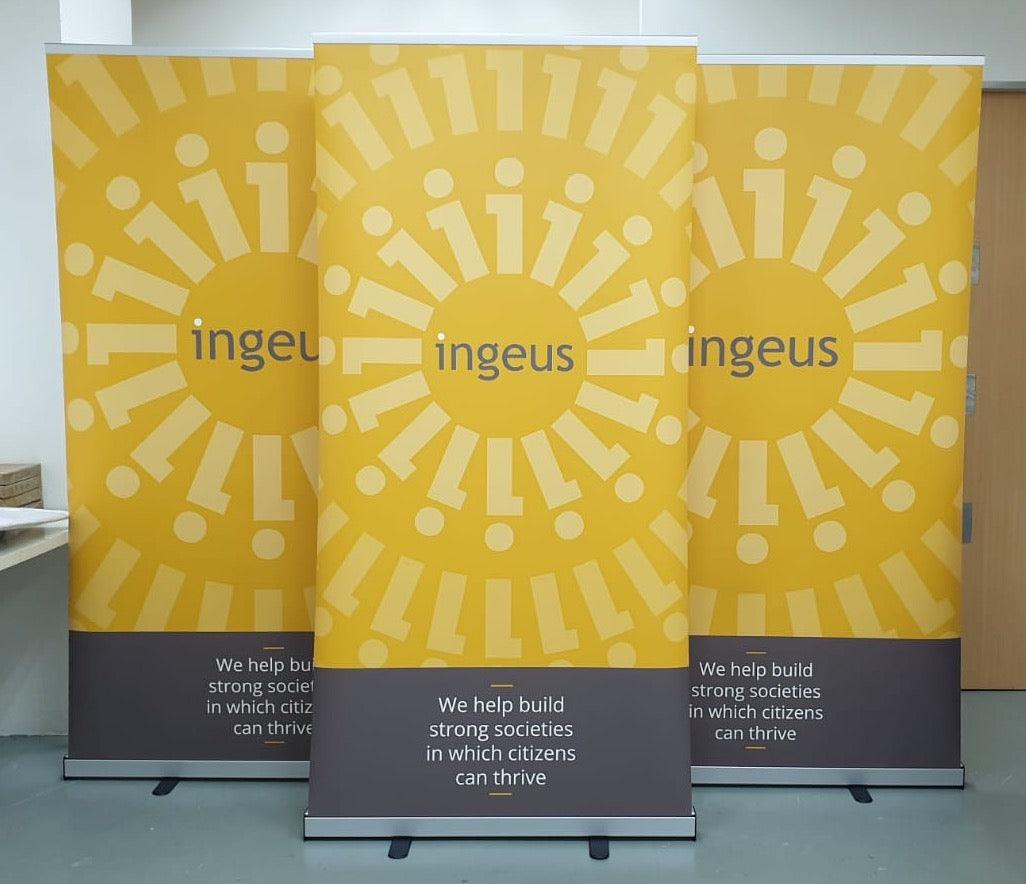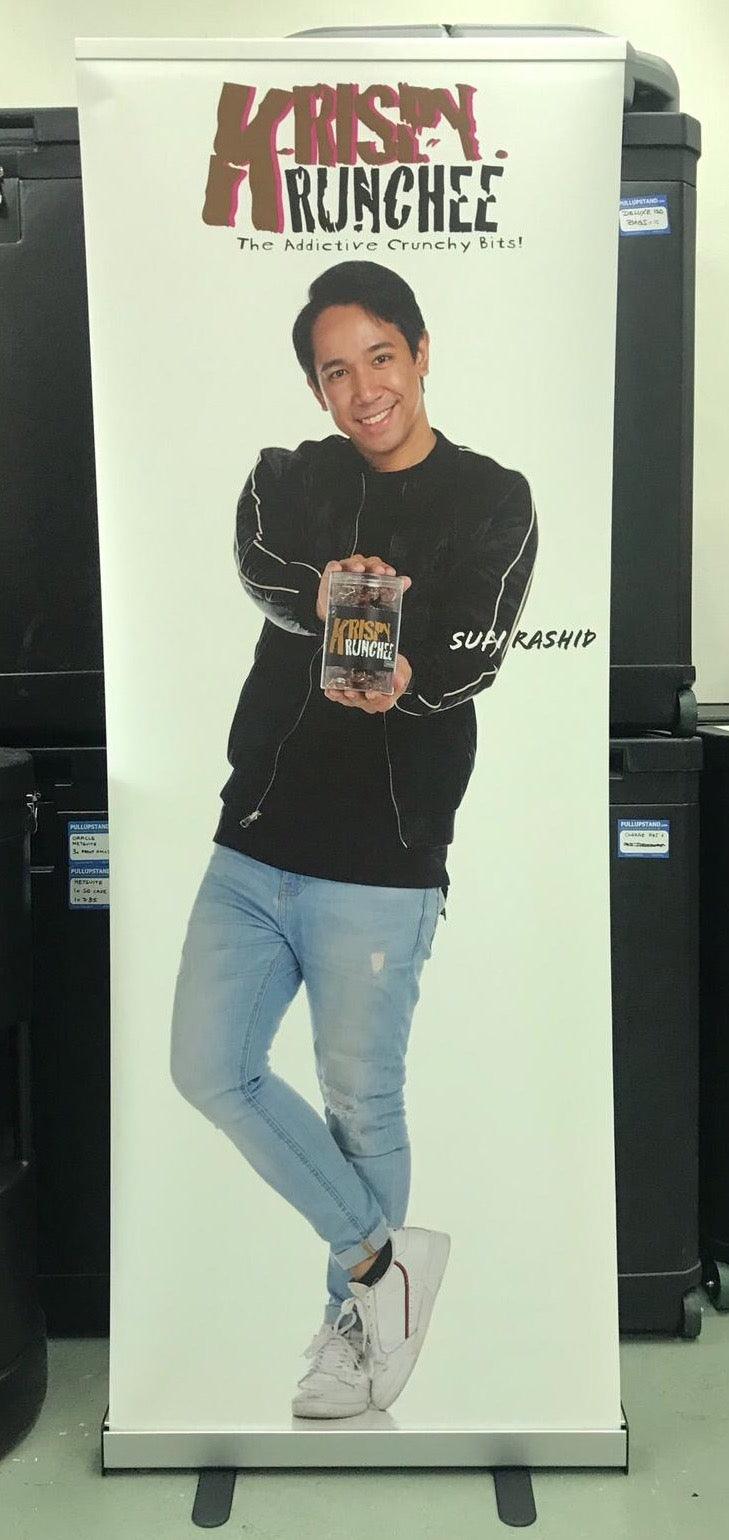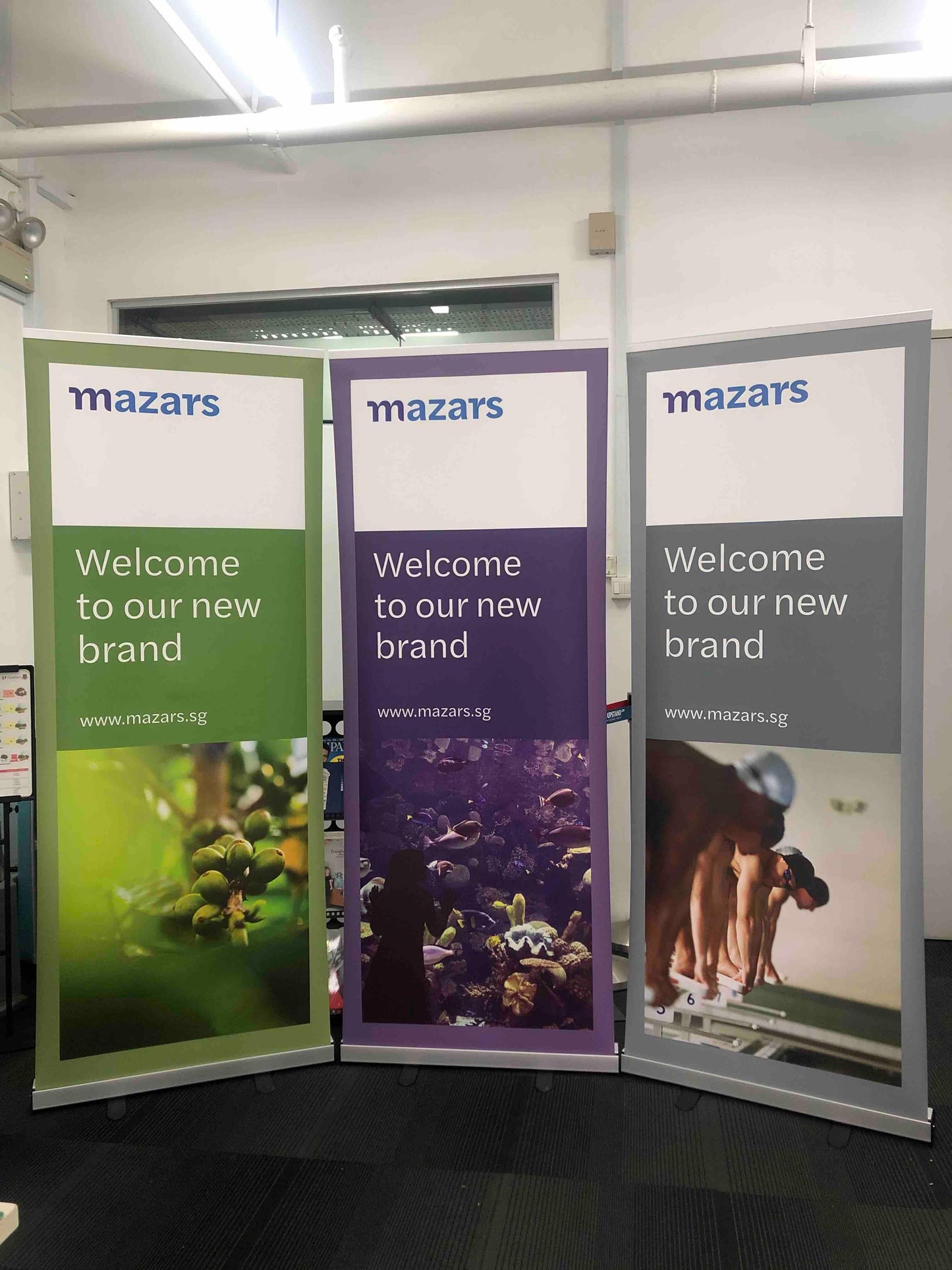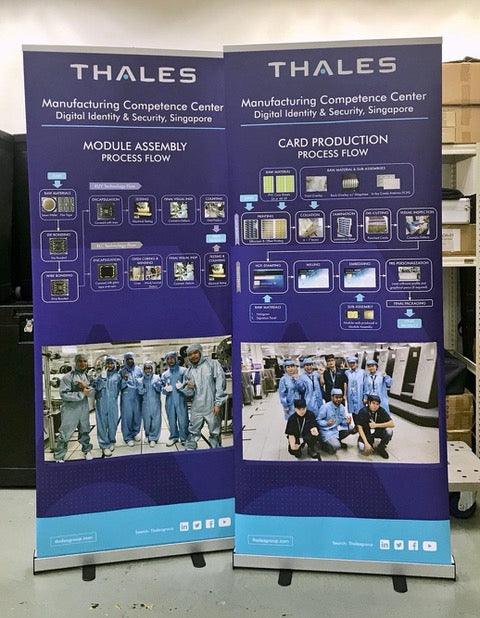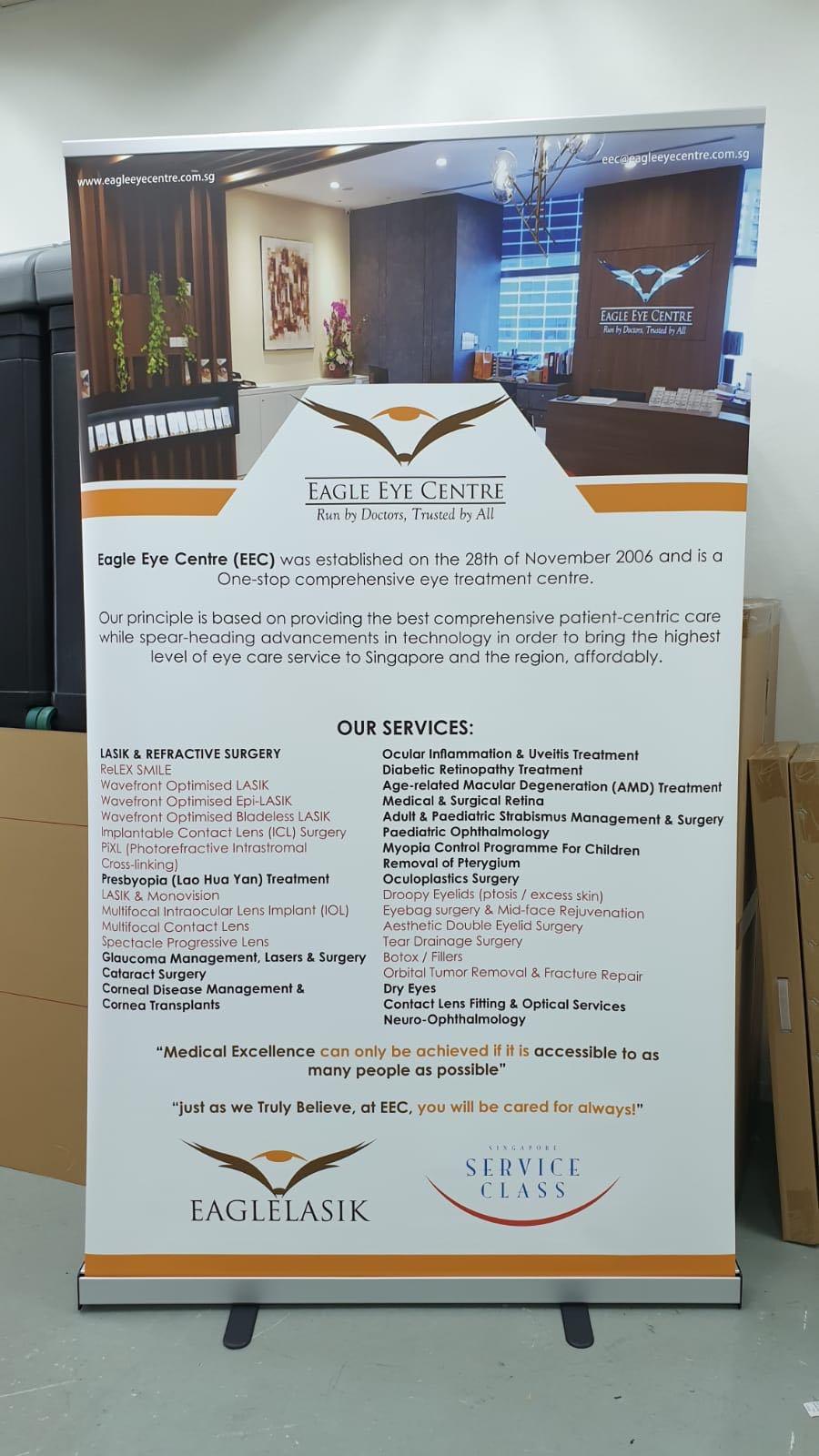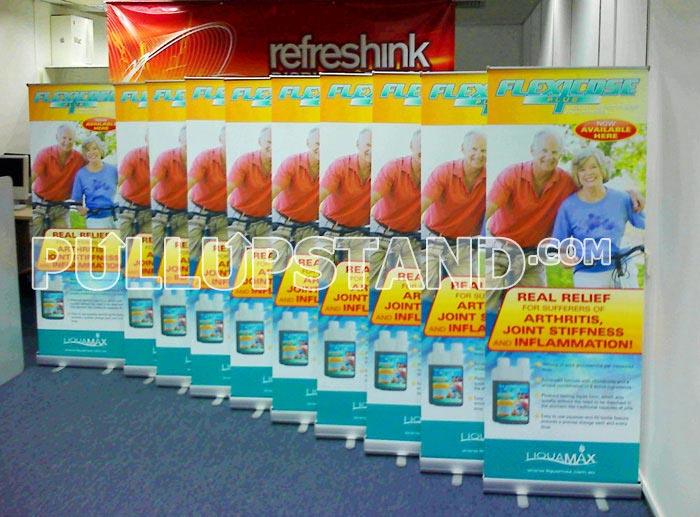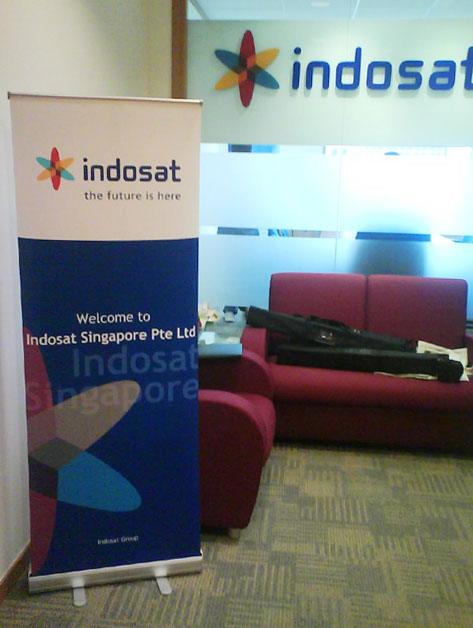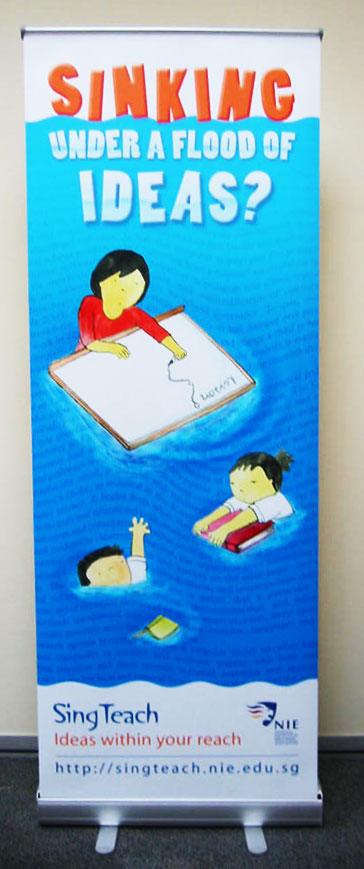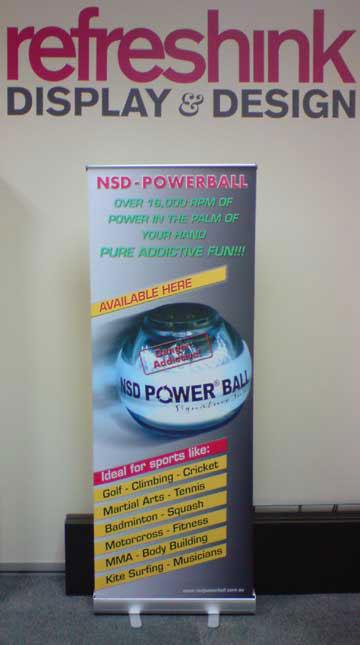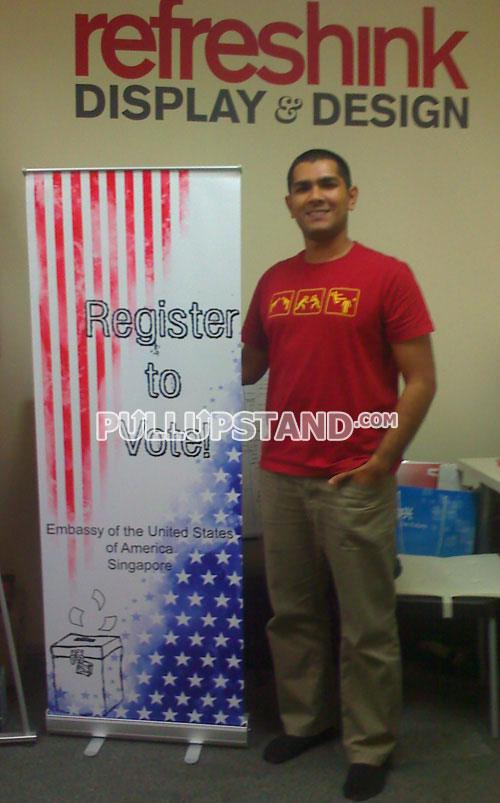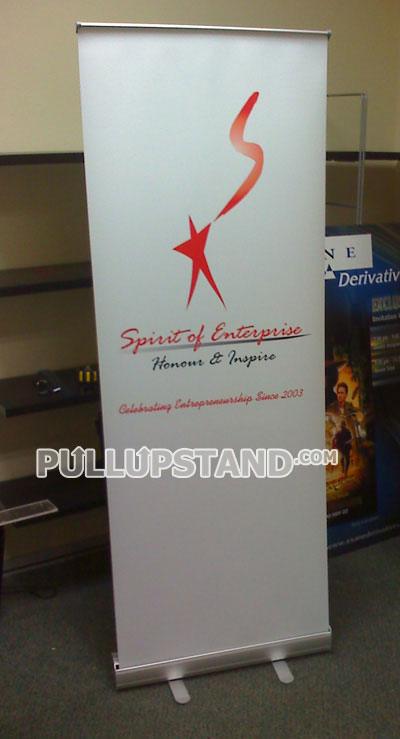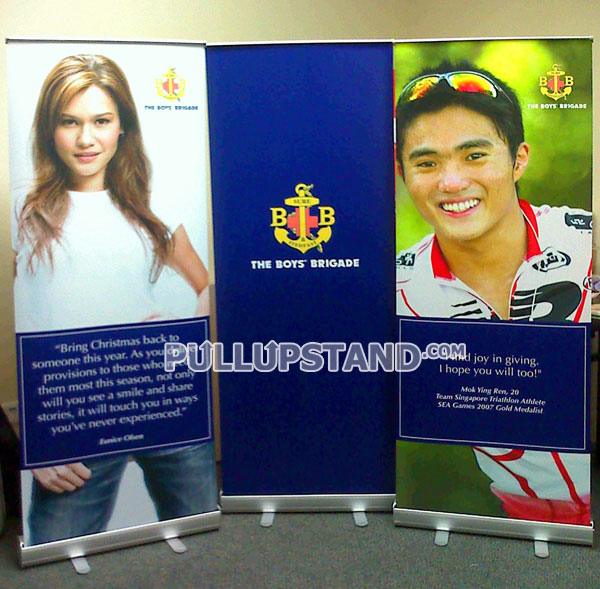 5 THINGS YOU WANTED TO KNOW ABOUT A PULL UP STAND BUT WERE TOO SHY TO ASK
WHY IS IT SO POPULAR?

The Pull Up Banner Stand is extremely popular because it offers a full-length visual area that is enticing to onlookers and passersby. It makes a great marketing tool. It is so easy to set up and takes only 1 to 2 minutes to assemble. It is portable and can be kept in a compact cushioned carrying bag. It is also lightweight and suitable for hand-carrying to events.
WHO USES A PULL UP BANNER STAND?

Most of our customers are marketing professionals or in the marketing and sales industry. Pull up banner stands are also used at clubs, schools, universities, hospitals, birthday parties, social events. In the increasingly online social world we live in today, a pull up banner stand makes for a great photo companion or a great accompanying backdrop to your pictures, signifying your presence or attendance at functions and events. Anyone can use a pull up banner stand. Anyone can set up a pull up banner stand, without too much of a hassle.
WHY SHOULD I CHOOSE A PULL UP BANNER STAND?

You should choose a pull up banner stand because it is light, portable, easy to set up, compact to keep in storage, comes in a nice cushioned bag, offers excellent marketing impact, plus the printed banner can be replaced when you need a change in the graphics.
WHAT'S THE DIFFERENCE FROM A ROLL UP BANNER STAND?

It is actually the same thing. There are many names that apply to the pull up banner stand, among them – roll up banner stand, retractable stand, post up stand, poster stand, backdrop stand and even pop up stand (though this is usually a mistake, as the pop up stand refers to the big backdrop stand found in our Pop Up Stands page)
WHY SHOULD I BUY MY PULL UP BANNER STAND FROM PULLUPSTAND.COM?

We aim to provide you with plenty of choices and sizes to make your pull up banner stand purchasing decision. It depends on your usage, location and event, and you can count on our staff to help you decide. Call us or email us for a friendly discussion.
We also provide blank canvas templates for you to start designing your pull up banner design, and you can check out our Facebook page or photo gallery for ideas on how to make your design stand out and impactful.
At Pullupstand.com, we build on long-lasting relationships with companies, such that many of our customers become like friends. Your artwork is archived so that you can order reprints on the run (wherever in the world you might be) and you can be assured that the person on the other end of the line has your best interests at heart.
We are especially mindful of deadlines and delivery timelines, and have an excellent track record for getting your order delivered to you on time. It is our pleasure to serve you.
HOW TO ORDER A PULL UP STAND?
WHICH SIZE AND MODEL?

Please select one of the sizes and models of Pull Up Banner Stand as seen on the top section of this page. Each model has a product code. For example, the Premium 85 Pull Up Stand has a product code of PREM85. Ensure that it is the correct size you require, and specify the product code to us in your email or phone call, to ensure correct identification of the product.
HOW MANY PIECES?

Do let us know the quantity you require. There is no minimum quantity, and we print as little as 1 piece only. If you are printing in bulk quantity, do let us know, and we will factor it into our quotation. There is usually a discount for bulk purchases.
WHEN DO YOU NEED IT BY?

Be sure to let us know if you have an event coming up, so we can keep your deadline in mind and advise you of the timeline so your pull up banner stand will reach you in time. We require 2-3 working days to produce and deliver a Pull Up Banner Stand, and we will help you schedule the production to meet your deadline requirement.
HOW DO YOU USE IT?

If you have any extra requirements, be sure to inform us so we can keep this in mind for you. Some customers tile their banners side-by-side to produce one big visual backdrop. Let us know what you have planned, so we can work together to bring it to fruition.
IS ARTWORK READY?

We will need you to provide us with high-resolution, print-ready artwork in a suitable graphic software such as Adobe Photoshop, Adobe Illustrator or PDF file in order to print it out clearly and correctly. If you do not have print-ready artwork, do let us know too so we can advise you of the charges for design work done by our team, and of the extra time required to complete the artwork.
We intend to make the process of printing your Pull Up Banner Stand as fuss-free and enjoyable as possible. Feel free to call us or email us for a discussion if required.
CAN I REUSE MY PULL UP BANNER STAND?
Yes, you can.
The Pull Up Banner Stand consists of a printed banner and a cartridge system. If it is time to refresh your banner design, you can return the Pull Up Banner Stand to us. We can trim the old banner out, print a fresh new banner and install it into the same cartridge system. It is more cost-efficient to keep reusing your banner stands this way, as replacing just the print costs significantly less than getting a new stand.
Please ensure that your existing stand is in good condition, is not badly dented, or damaged in any way. We understand that our customers use display products intensively and extensively. We have seen banner stands which traverse across different continents in less than a month, passing through multiple hands and being used at numerous events. There is a lot of handling, from exhibition, to cargo, etc. (One plus point is that the cartridge, being made of solid aluminium, covers the printed banner, protecting the banner from any knocks or dents. This is why the printed banners usually last many years looking as good as new.)
So before returning a Pull Up Banner Stand to us for print replacement, please check to see if the stand is still in good functioning condition.
We are glad to help you save cost as well as save the environment by reusing your existing banner stands.
(If you have Pull Up Banner Stands which were purchased from different suppliers, we can also offer the banner print replacement for your stand too. Many different models have passed through our workshop, and we've had a chance to get acquainted with them before.)
WHAT INDUSTRY DOES PULLUPSTAND.COM SPECIALISE IN SERVING?
That's a great question!
And the answer is… all industries!
As our banner stands and display products are used for promotions, advertising and marketing purposes, they are purchased by client companies from all industries. We have not seen any industry yet that do not require advertising and marketing tools.
Some of these industries we have served include:
(in no particular order)
Educational institutions
(MOE schools, universities, private schools)
Marine industry
Medical industry
Recreational clubs
Hospitality industry
Non-profit organisations
Pharmaceutical industry
Design & advertising industry
Manufacturing industry
Logistics industry
Cosmetics industry
Financial industry
Government bodies
Online businesses
Foreign embassies
Property industry
Fashion industry
Airline industry
F&B industry
and much more
The list is exhaustive, and we continue to be excited, challenged and enthralled by the industries we serve.
I AM NOT BASED IN SINGAPORE. CAN I STILL ORDER A PULL UP BANNER STAND FROM YOUR WEBSITE?
Yes, you can.
Though we are based in Singapore, we have been serving customers from all over the world for many years.
Please feel free to email us with your requirements, and let us know your delivery location. You can send us artwork via email, or if your files are large, you can use file-sending websites such as Yousendit.com or Wetransfer.com or even Dropbox if you have an account. Due to amazing advancements in technology and the Internet (ain't it spectacular!), we can receive your artwork without delay and start corresponding with you to quote you for your order.
Overseas orders are delivered by FedEx and we will inform you of shipping costs as well as expected delivery time.
EXAMPLES
1) We have experience handling large orders. In one of our most memorable projects, we despatched nearly 1,000 Pull Up Banner Stands of different languages and designs to 20+ different countries for an MNC client. This was produced and shipped out within 3 weeks.
2) We have also received an order from a customer in one country, and arranged for deliver to another country. Eg. We received order from a client in Tokyo, and arranged for delivery of stands to Indonesia. We received another order from a client in Sydney, and arranged delivery of stands to Hong Kong and Kuala Lumpur.
At the end of the day, it is important to us that we stand by our tagline: 'Make a stand, without leaving the comfort of your seat.'