Fridge Magnets
Fridge Magnets make for a great marketing tool – they are entirely customisable in size and shape, and you are free to design it to be as catchy and memorable as you wish.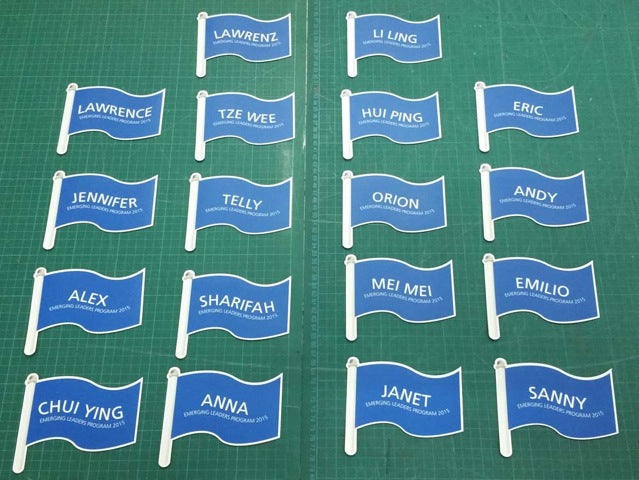 "MAXIMUM BRAND RECALL! CUSTOMERS VIEW YOUR FRIDGE MAGNETS EVERYDAY, AND YOU WILL BE TOP OF MIND!"
Branding-wise, customers are more likely to keep a fridge magnet, than to simply discard it. They are small – less intrusive than a flyer or a brochure – and in the hands of the receiver, they feel tangible and substantial. We are likely to stick them up somewhere, as a form of decoration.
Fantastic for ROI (Return on Investment), when you create Fridge Magnets for your brand.
size can be fully customised
diecut shape available
available in matt or glossy finish
single-sided full color printing
please allow 5-7 working days for production
Get Maximum Impact and ROI when you use Fridge Magnets for your company's marketing and branding campaign. Customers will be viewing your marketing message every day when placed on the fridge, in office cubicle, or on the whiteboard, and brand recall will be optimised, making your brand top-of-mind in the customer's memory.
Contact us today to start making your own fridge magnets!
Contact us now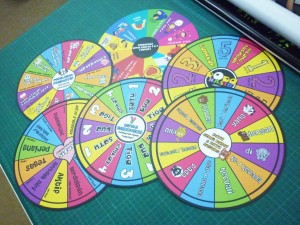 Magnets
available in any shapes and sizes
quote based on quantity and size
long-lasting and vivid colors
great for creating an impression
great for branding and identity
Magnets are great for leaving an impression and creating a brand identity that you can give out to your customers and clients. We can produce them for you in many shapes and sizes, with your own custom designs. Great for premiums or corporate gifts.
Contact us now
1. OUR FRIDGE MAGNETS ARE A REFLECTION OF OUR LIVES
"The fridge is like a gallery of us – music, philosophy, politics, art, adventures and, of course, love. Ajay Desai
We have FMOs. This stands for "fridge magnet opportunity". A family day out, the highlight being choosing a fridge magnet at the end. There are rules, though. FMOs must involve at least two immediate family members; if not they are relegated to holding up the certificates on the fridge door, along with those from grandparents' holidays. An unplanned and unexpected day out, waking the kids up with "FMO!", they are up and dressed in minutes. Clare Biddiss"
view more at Our fridge magnets and pictures tell the stories of our lives
2. FRIDGE MAGNETS ARE USEFUL TO CUSTOMERS
"Fridge magnets have value to customers; they're useful for attaching important documents, pictures, reminders, and kids' artwork to refrigerators, the modern-day showcase gallery. Nearly everyone uses fridge magnets, so giving them to customers and prospects is a great way to get your company's name in hundreds or even thousands of households.
You can also add value to fridge magnets by including relevant information: local emergency numbers, a popular sports team's schedule, or handy kitchen tips. When you add value to fridge magnets, you increase their usefulness and therefore the chances your audience will use them every day."
view more at 7 Reasons Fridge Magnets Are Powerful Marketing Tools
3. MOST CUSTOMERS LEAVE FRIDGE MAGNETS ON THEIR FRIDGES FOR YEARS TO COME
"On a typical day, how many times would you say you walk past the refrigerator? Some studies suggest we make that journey at least 15 times a day. During those trips, the odds of noticing fridge magnets are pretty likely.
There's a lot of power in advertising, and that definitely rings true when you use magnets to advertise your business. Take a moment to think of another advertising method that captivates your audience 15 times a day, 450 times a month, 5400 times each year! No other form of marketing even remotely compares. Now think about the fact that most customers who receive promotional fridge magnets leave them on their fridge for years to come. At a low cost of mere pennies per impression, refrigerator magnets can effectively promote your business and the services you provide. Compared to other forms of advertising, you can get an ROI from fridge magnets that is virtually unheard of elsewhere."
view more at 4 Benefits of Using Refrigerator Magnets to Promote Your Business
4. FRIDGE MAGNETS SHOULD BE TARGETED AND FUNCTIONAL
"Usually, the companies that use the fridge magnets to increase their sales tend to be service-oriented. A good example is a home-repair contractor or food-delivery companies. In this case, it is important to keep the design simple. Something like a logo, contact details, phone number, and simple color scheme.
Also, it's important to give your audience a reason for basic references. It will help them consult on a weekly or daily basis. So, you can print on your fridge magnet a converter chart for cooking, for example. If you target your local market, you may turn your fridge magnet into a mini-calendar, a schedule sports team and so on.
For a fresh food market or a grocery shop, adding a shopping list to your customized fridge magnet would be a great idea. The goal is to turn your fridge magnets into a useful reference for your customers. Repetition is the key to direct-marketing success. Turning your fridge magnets into useful things for your customers will make you enjoy its benefits from a single cost-effective print run."
view more at HOW TO USE FRIDGE MAGNETS TO TARGET YOUR LOCAL MARKET
We have had the pleasure of serving…